Design Better Products with Recycled Paperboard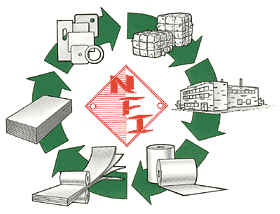 Niagara Fiberboard manufactures quality paperboard products for a variety of industrial markets. Paperboard is an ideal substitute for plywood, hardwood and particle board in many applications. Niagara Fiberboard products are used in everything from toys and furniture to industrial packaging and graphic displays.
We offer a full line of paperboard products to satisfy virtually any requirement. Whether you need heavy-duty industrial packaging products or a flexible material for your design and display needs, we have the solution for your application. With laminating capabilities from 12" to 96" in width and 32' in length, a variety of special coatings, and extensive die cutting and die-making facilities, Niagara Fiberboard has the ability to meet your exact finishing specifications.
Specialty Applications for Paperboard: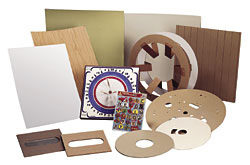 Targets
Substrates for Laminating Papers and Vinyl
Game Boards
Picture Frames
Mirror Backs
Furniture
Easel Backs
Signs